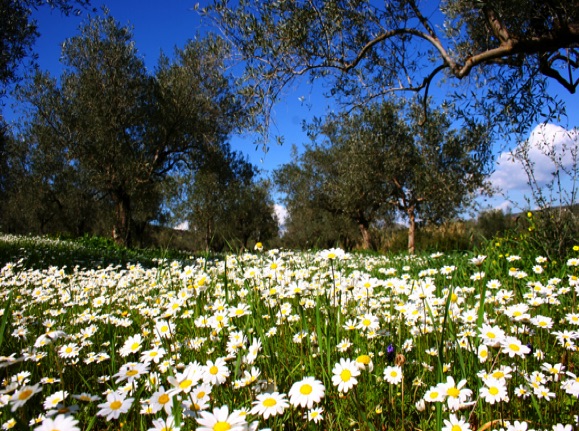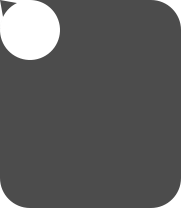 As you know (I hope), visitnafplio.com is not in any way a commercial site, and everything we recommend on this  site is absolutely without any money changing hands. So also in this case, but Grecopaths is too good not to be given a page of their own.
Want to go for a hike in the amazing nature of Argolis, but don't know where or exactly how? Find the hidden paths no guidebook mentions? Spend some hours on a bicycle without all the cars whizzing by you? Eat a home cooked meal with local ingredients? Maybe a combination? All that and more is so much easier if you have local knowledge, right?
Explore like a local is Grecopaths' slogan, and they live by it. They arrange walks and hikes, bike trips, Jeep tours, dinner at a Greeks' place, yoga and other therapies in the nature, and even offer short theatrical performances.
You can join one of their scheduled walks, but also contact them if you want a trip that is not on the program, in most cases it will be fixed. You can meet your guide at the start of the walk, or they can arrange for you (and your bike if you want to use one) to get there. Want to eat at a good tavern at the end? See Mykines with your personal, archaeological guide? No problem! Sounds expensive, right? But no, surprisingly it's not.
Some of the walks you can do with Grecopaths. All of them, except the one in Argos, can also be done by bike:
Ancient paths: Mykines – Prosimni – Ancient Ireo (from 6 km),
Nafplio and surroundings (from 5 km), Tolo and surroundings (from 5 km),
"Egg" monastery (from 5 km), Mysterious pyramid (from 8 km),
The path of the heroes of Argos (5 km), Olive trees paths in Ancient Epidavros (from 2 km),
Wine paths in Ancient Nemea (from 4 km), Kria Vrisi – the balcony of the Argolic gulf (from 5 km).
Click on name of the sights for more info about them. Please contact Grecopaths for tour details!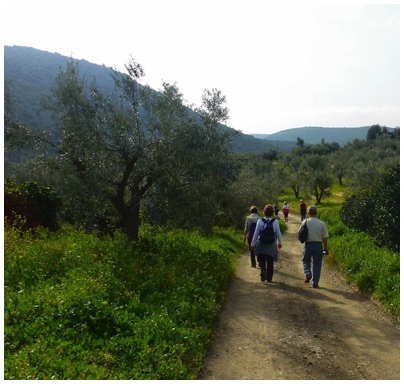 Flexibility is the key word here, and Grecopaths has plenty of that. They can even arrange reduced rates on car and bike rentals, and hotel accommodation.