AGIONORI
Three quarter's drive north of Nafplio, rests the village Agionori, crowned by a castle (main picture). In the header, we say that it's a secret castle. Well, of course it's not, but one could be led to believe that; the castle is not mentioned in any of our guidebooks, and there's hardly any information about it online, either in Greek or English. This is truly an "off the beaten track"-kind of place, but well worth a trip.
Agionori is situated at 700 meters above sea level, in the mountain Agionorion. "Here are only rocks, mountains, and sheep," to quote a shepherd's wife in the neighbouring village Limnes. But Agionori has been centrally located once upon a time, the main road between Argos and Corinth used to run here, two important and powerful city-states of antiquity. The castle has cyclopean rocks in its foundation, which means that it was first built in the Mycenaean period (about 1600-1100 BC), but what we see today is a so-called Frankish castle,  built when the Franks (i.e., "the Latins" / Catholics) controlled important parts of Greece in the period 1205 to 1432 AD. The castle is brilliantly located on top of a hill, with a 360 degrees panoramic view of the rugged landscape below, stone by stone by stone have been build to form terraces for growing vegetables (or whatever). It was not possible to enter the castle when we were there a Saturday afternoon in March, but that was okay, because the castle is only an empty shell that can just as easily be seen from outside, and the view is half the pleasure.
Agionori has another attraction too, a church from the 1100s located in the middle of the village, also with great views. The church is extended to the finest detail, and inside the oldest section, you can enjoy the beautiful frescoes, partially covered with soot and tear, but still visible.
To travel to Agionori from Nafplio, you first pass the villages Prosymna and Limnes. In Prosymna are remnants of millennia's of settlements, and Limnes is known (well, infamous) for extremely bloody battles during the civil war after World War II. But the finest part of this journey is the landscape, the harsh mountainous surroundings and partly along a fertile but dry riverbed.
Continuing from Agionori towards Corinth, via Chilomodi, the landscape becomes increasingly greener, with old, gnarled olive trees, pine forests, almond trees (in bloom and with a lovely scent in the spring) and eventually vines - buy a few bottles of local wine if you wish!
Agionori and Chilomodi are located in the municipality of Tenea, where it is said that Agamemnon allowed his Trojan prisoners to settle. There are remnants of Old Tenea one kilometre south of Chilomodi, towards Klenia; there are also remains of Roman burial chambers. And also; Oedipus is said to have spent his childhood in Tenea. Now we are more or less talking mythology (in Greece, history and mythology are so intertwined that even scientists are not always quite sure what's what), but no matter: even if it looks a bit lonely and quite unpretentious here today, this is an area with layers upon layers of history, and this should be an exciting excursion for people that don't need to have everything served on a silver platter.
The "secret" castle, mountains and sheep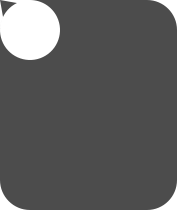 Agionori is located a 45 minutes' drive from Nafplio, and you need a car to get there. The village is part of Korinthia county, but because Agionori is close to Mykines, Prosymna, Midea / Dendra and Ireon, we have placed it in this chapter.