AGIA MONI
Wonderfully situated on a hillside about three km from Nafplio, near the village of Aria, rests the nunnery Agia Moni. Built close to a pond of natural spring water, and with lush plants and trees in the courtyard, this makes a wonderful excursion, whether you have a car or take the bus to Aria and walk from there.
Bishop Leo of Argos and Nafplio donated money for the construction of the monastery, build ca 1150, which today consists of a beautiful church (pictured above), small chapels and housing and living quarters for the nuns, who still live here. (Well, not the same ones as in 1150, obviously.)
The church is dedicated to Zoodochos Pigi, The spring or source of life. This spring is believed to be the mythological Kanathos, where the goddess Hera annually renewed her virginity. Read more about Hera here.
We wouldn't exactly encourage a bath when you visit Agia Moni, but you should drink the famous spring-water from the fountain near the pond (pictured right). The taste is good, anyway!
A visit to the Monastery can easily be combined with a trip to Fougaro and/or Karonis Distillery Museum, both in walking distance from the Monastery.
A word of warning at the end: If you need to ask for directions, be aware that the name of the monastery is pronounced Aya Mohní. Moní (with ou-sound) is something you definitely should not ask directions for in Greece.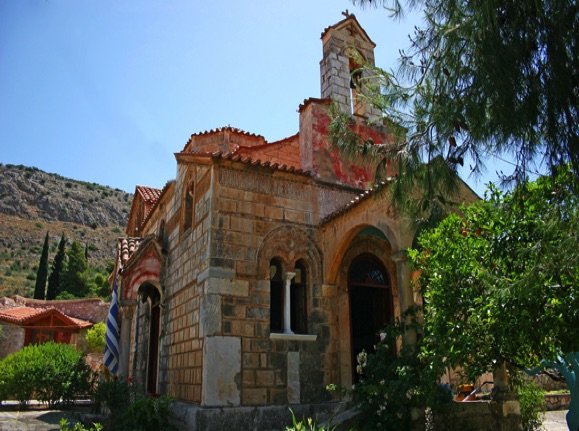 A beautiful monastery and tempting walks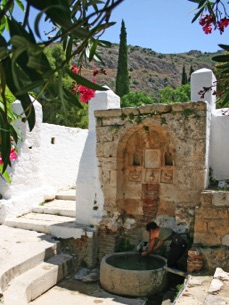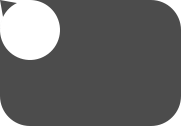 Agia Moni is the most beautiful monument of the second millennium.
Byzantologist Charles Diehl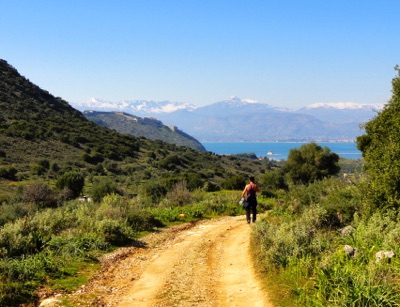 GO FOR SOME LOVELY WALKS IN THE MOUNTAINS SOUTH-EAST OF NAFPLIO
Just behind / above the monastery of Agia Moni, a dirt road starts, and it takes you to a network of other dirt roads, small roads and trails in the mountains between Nafplio, Lefkakia, Asini, Tolo and Karathona. It's peaceful and beautiful to walk there - except perhaps the middle of summer because there's little shade. So go ahead, walk in some kind of circle or make sure to end up in one of the villages, so, if necessary, you can take a bus or taxi back to Nafplio.
Oramas Argolida map shows some of the roads and paths, but it's perhaps just as easy to print a Google Earth map in advance. The path to Tolo is signposted.
Read more here about walks in Argolis' lush landscape.